To God Be The Glory!
Ptr. Charlie Rosal – I am the assoc. pastor of Awesome God Christian Church in Caloocan City. Dunamis made a great impact in my evangelism knowledge and gave me passion for lost souls. I was really amazed with what happened to me because my desire to witness to people kept burning from the first day till the seminar ended. I can't believe myself telling people about being born again and seeing them saved!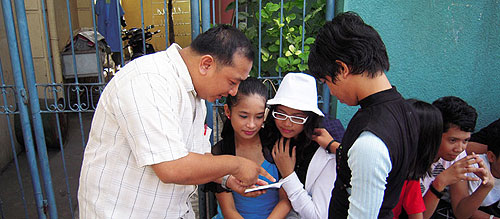 Before I came to the seminar, I was just a shy ordinary person and witnessing one on one was taboo for me. Not until I learned about Stealth Evangelism did the Holy Spirit start to ignite my capacity to share the word of God thru evangelism. For 5 to 7 minutes it has a result and I saw people getting saved. I can't help but compare this technique with other evangelism seminars I have attended which are very traditional and expensive. (Remember we give this training free to the pastors!) This is God's way thru Dunamis for me to be an effective soul winner. To God be the glory!