September 2017 Newsletter

"God's ways are not our ways!"
Another successful training program took place in the Visayas Islands, this time in Poblacion Carmen, Bohol. God's ways are not our ways. Expecting a big group of 60 pastors as planned, only 15 showed up and 14 graduated. God has sent the remnants for this region that had powerful testimonies who were equipped to lead God's army in advancing His Kingdom. All declared that nothing can beat this technique which they have just learned! God most often uses the remnant to wage His battles. Remember Gideon's Army of 300. Any of us can be a part of the Remnant!

Two Bible school students, Sahara and Analou, got addicted to soul winning! They did not want to stop during the practicum. They enjoyed it so much. Pastor Tommy, the host pastor, discovered a way to win those people who are familiar with him and vice versa, without being detected. Catherine had a change of mindset, has now prioritized one-on-one evangelism in her own "Jerusalem" (city).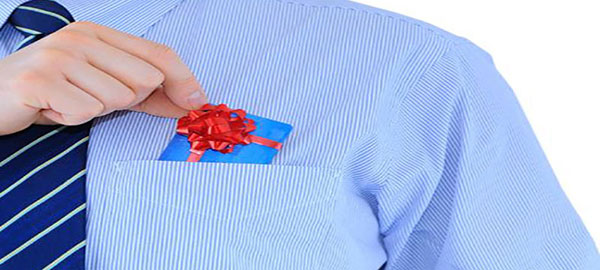 Dream Fulfilled!
Jacinto, a former drug addict for more than 30 years, surrendered to the Lord and in one of his prayer fasting stints, dreamed of meeting a foreigner who is putting something in his pocket. Now, in the training he realized that this is the realization of his dream. A foreigner, in the person of Pastor Tony Poole, has placed something of great value into his pocket which is the tool to win souls in only 5 minutes!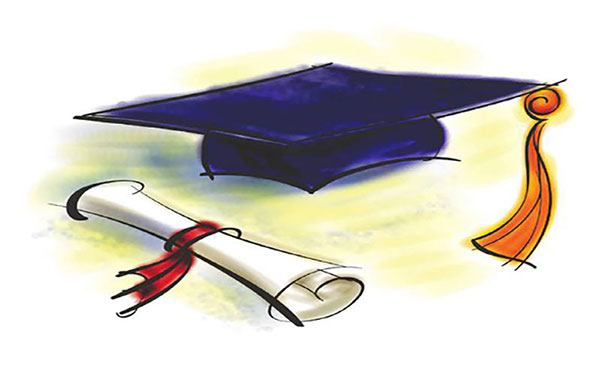 "Better than a college diploma!"
Great things do not always come in big packages. Great batches do not necessarily mean a big group. They were all teary eyed as they received their certificate of completion from Dunamis. Earning their evangelism certificate is worth more than a college diploma* they were saying. A college diploma is only valid on earth and earns them a living. But a certificate from Dunamis counts for eternity as they earned it through bringing souls to the Lord which gives the new believers a new lease of life, being a new creation. Truly, there is nothing on earth that counts for eternity, but the souls of men. With this training, we are raising a new breed of GENERALS of God's army who will continue to advance the kingdom of God and occupy til Jesus comes! Imagine the number of souls a graduate of Dunamis can win in his/her lifetime is beyond numbers we can quantify or describe. It is countless, infinite and eternal. Not only they personally win but the people that they train in their churches will win. Is there anything more priceless and worth more than combined treasures here on earth than SOULS of men won through these trainings who will all join us in heaven as we worship the King of Kings and Lord of Lords? It's gonna be a great reunion in Heaven, a reunion of reapers, souls won, and those who are part of making this training possible, right? Glory be to God forever and ever! -Ptra. Remy

*Note from Calli: I don't think most people in the US understand how important a college diploma is to people here in the Philippines. It is required in almost any job they apply for. (I'm talking about even a job behind the McDonald's counter!) It doesn't matter so much what field it is in as long as you have it. Otherwise they will be passed up for another applicant that has one, and there is always a sea of applicants behind them waiting for that job. It is vital for their survival and the survival of their families. So to say a certificate from Dunamis is more important than a college diploma is a tremendous statement. It shows that they really realize the severity of winning their fellow men to the Lord before it's too late! They have prioritized the eternal over the temporal, wow what a lesson for us all!

Speaking of Eternal over the temporal…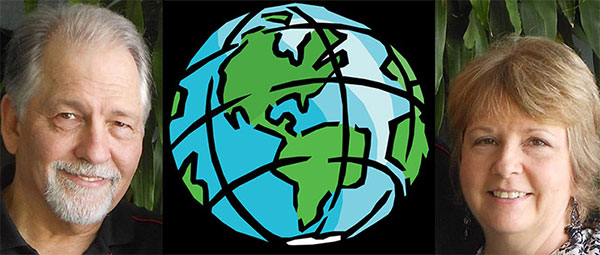 What am I here on this earth for?
(Excerpt from March)
This year has started off with a bang, in that we have anywhere from 3 to 5 Mobile Seminars scheduled every month. When we do a seminar there are invitations during every one of them to come and do a seminar in other locations. Some times 2 to 3 invites. This means our schedule is filling up for months in advance to do seminars all over the Philippines.

Well, if we do 4 Mobile seminars every month the cost is between $5,000 to $6,000 per month. Our total income is between $2,000 to $2,500 monthly from partners. The rest comes from our personal Social Security and about $2,000 from rental income which is not always there, because of expenses and vacancies. In other words we are running full blast at a $3,500 deficit per month and we refuse to stop. I'll die first! I don't want to be here on this earth unless we are helping these pastors to grow and become self-sufficient in their ministries and lives. We can't just stop or slow down because the world is 9/10's lost and going to hell. We cannot give up or slow down no matter what, we need your help Now!!!

We'd like you to ask yourself one question, "What amount could I give on a monthly basis that would not impede anything else going on in my life?" Sometimes people don't give anything because they think it's too little. If everyone that we know would realize that something is better than nothing, I truly believe that the deficit that we've been experiencing would be obliterated and the kingdom of darkness will shake in fear from the results.
To give you an idea, every month we see 5,000 plus souls won to the Lord just doing the seminars. That doesn't include the residual effect of the seminars in the local churches that participate. 35 families giving $100 a month would do it. 100 families giving $35 a month would do it. Please pray about it and pray for us.

You can be a part of this battle for men's souls by joining us with your monthly support helping us reach out to pastors to train them how to win this lost and dying world.

Now today…

We want to thank all of you that continue to sow monthly helping us bring these priceless trainings to the pastors here in the Philippines. It is creating a tsunami wave of evangelism here and you are a part of making it happen. Just wanted to let the rest of you all know that we still need your help to fund the ever growing demand for more seminars all over the islands.

Love you all, Tony & Calli

CLICK HERE TO

Or you may send your tax deductable contribution to:
In U.S. Send your tax deductable contribution to:

Revival Fire Ministries International

P.O. Box 30487

Amarillo, TX 79120

In Philippines, deposit directly in BPI account:

Bank : Bank of the Philippine Island

Account Name: Dunamis International School of Missions to Asia

Account No. : 1761-0035-81