It's Never too late to become a soul winner!
My name is DEMOCRITO OLIVA, 71 years old, from Milagros, Masbate. I am presently going to The Rock Bible School in Boracay, Malay Aklan, Visayas Island of the Philippines. I was privileged to attend the Stealth Evangelism seminar of Dunamis International School of Mission On November 30 to December 3, 2010.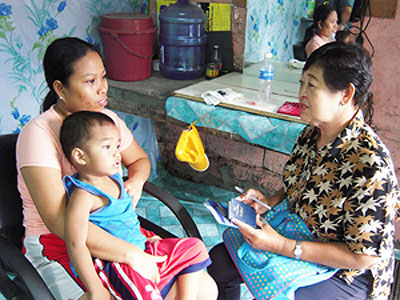 In my old age, this is just the time that I was really happy with what I am doing, which is, sowing seeds into the hearts of people who are lost in sin. In my 3 days stay at Dunamis Mission Center, I felt joy in my heart learning this easy, fast and effective method of evangelism and sharing it to the people. Aside from what I learned, I also reaped blessings from God because I have witnessed to 20 souls, sharing the gospel to them, ushered them to the kingdom of God, and prayed with them the prayer of salvation so that they were born again and became the children of God!
I know that every time the school offers this kind of seminar to pastors, workers and leaders of the church, more souls are won. People who are lost in sin and are hopeless spiritually, but thru this powerful tool, they offered their lives to the Lord and became born again. Hallelujah!