February 2017 Newsletter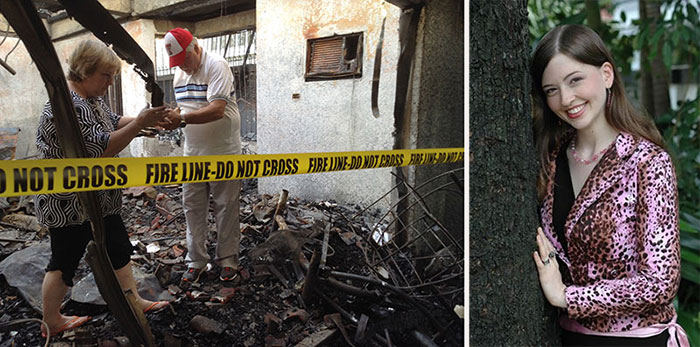 Out of the ashes comes beauty!
February-first anniversary of tragedy
On February 17, 2016 our mission center burnt to the ground destroying everything and tragically taking the life of Felicity our precious daughter. At the time the only thing that survived in the fire was our training materials and Bibles that were in the only room in the house that didn't completely burn. It was a miracle. We did our first seminar 6 days after the fire and 3,094 souls were saved. We made a commitment in our hearts that we would not succumb to the fire's devastation. This month is the first anniversary of that tragic event and we baptized that event with the souls of 2,516 precious people last week! There will be 11 more of these baptisms in the next 3 months! Do we hear an enormous Amen?
God is so good!
We have 12 Stealth Evangelism seminars in the next 3 months from one end of the Islands to the other. God is moving in a powerful way in these pastor training seminars. Pastors are having mind set changes, breakthroughs such as going from a tendency to shy away from talking to strangers to an incredible boldness to reach out to the lost with their new found witnessing tool.

Also learning special programs to implement in their churches to make their church grow through the harvest of men's souls. This is so strategic to winning this nation to the Lord so they can move on to the ultimate call that God has placed on the Philippines to go forth and make disciples of all the nations.

This is the commandment of the Lord in Matthew 28:19-20 to all of us. It has been prophesied 100's of times that the Philippines would be the launching pad for missions to Asia and the rest of the world. When we win the Philippines to the Lord the overseas workers will be living epistles going out to every nation as tentmaker missionaries under the guise of whatever job they will do. Right now there are more than 12 Million Filipino's abroad across the world. That's right, they will be the largest missionary force ever and it's coming soon with your help!

We just completed a seminar in Sarangani this week and it was amazing with 2,516 new believers won to the Lord in the 3 day seminar. You could have financed that seminar for $1,200 and reaped the eternal harvest with us. I had several special gifts in January that we used to partially finance that Seminar. Folks we have 11 more of these seminars in the next 3 months and honestly we need help with them all. Just imagine if you had sponsored the seminar below how you'd feel right now. Please read about this seminar and it's amazing impact and ask yourself if you would like to be a part of the next one. I don't think there is a better way to invest your money than into men's souls, Amen? You will love this story so take time to read it.

We leave this afternoon for the next seminar in Tacloban which is where one of the largest Typhoons ever (Yolanda) hit 3 years ago and destroyed the city. We will train 100 pastors in the next 3 days. It promises to be a huge evangelism thrust. It's not too late to sponsor this one for we are going by faith to do the seminar. I've already purchased our plane tickets for the staff and myself and we are so excited about what God is going to do. Please help! Each of these seminars cost between $1,200 and $1,500. There is always a huge harvest!

Love you all – Tony Poole

CLICK HERE TO

Or you may send your tax deductable contribution to:
Revival Fire Ministries International
P.O. Box 30487 Amarillo, TX 79120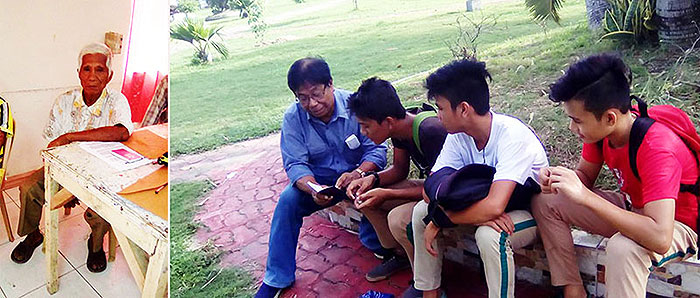 Sarangani
First of 12 seminars
in the next 3 months!
A total of 29 pastors and 10 leaders graduated from the life changing seminar on Stealth Evangelism held at the Glan Training Center in Sarangani Province. A total of 2,516 new believers were led to the Lord using the 357 Magnum Technique.

The batch awardee, Pastor Carlos Batang, 86 years old, did the highest number of presentations of the Gospel, recording 117 presentations and 117 souls won.

A pastor for more than 60 years and never attended any formal schooling, except a literacy program, a short course on reading and writing, standing tall in front of the batch, he said that he cannot believe himself that he will learn this technique being illiterate and he was surprised he won 117 souls.

He was so overwhelmed that he extended his practicum hours till 12midnight (He stayed over in the venue and slept there because it would cost him 150 pesos transportation). He went to hospitals, bus terminals and he would wait for the bus to meet and greet the passengers as they got off their bus to share the Gospel. He was in tears when he said happily that finally he won his relatives and friends to the Lord who used to ignore the Gospel. Alleluia!!!

No age barrier for this 357 Magnum technique! He is even flawless in his presentation, which posed a challenge to the others younger than him. By the way, he was the oldest student in this class but emerged Number 1!!!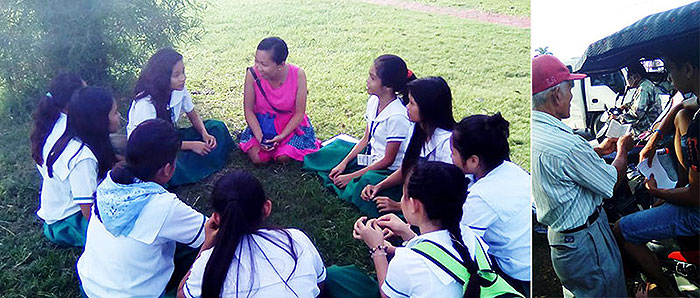 Glory to God
for this anointed tool!
Erlinda Bueno, a teacher and a church leader claims she has been a soul winner since 1985 but it is only thru these practicums that she won so many souls to the Lord. As the lost souls cannot escape the reality and the command of the Lord to be born again. It is a strategy that cannot miss its target. Glory to God for this anointed evangelism tool.
Pastor's mindset change!
Ptr Roger Axalan declared his mindset, and attitude towards his ministry has changed. He used to feel heavy and burdensome in his ministry and never thought that soul winning could ever become this easy for him. He now visualizes a much larger congregation in his church.

Over all, the flame of evangelism has started to grow in a big fire, each of the students are eager to go out and do the practicums and even extended their time to win more souls.

Despite the language problem in the lectures, as 70% of the attendees are tribal belonging to Balaan Tribe, the Holy Spirit moved and gave them understanding and wisdom for them to apply it. They had difficulty in the Cebuano dialect but flawless in their own dialect.

Truly, they have shown that they have become fanatic and addicted to winning souls. Glory to God for this batch, We are so blessed and proud with each one of them.

– Pastora Remy Modeno

CLICK HERE TO

Or you may send your tax deductable contribution to:
Revival Fire Ministries International
P.O. Box 30487 Amarillo, TX 79120

Keep Praying!!!
Continue to keep us in your prayers concerning the settlement with our insurance company. It looks to be only a few days away from completion. We see light at the end of the tunnel!And in between all the seminars, we will be completing the move to Erick's house back on our property. From there we will be able to closely oversee the construction of the new mission center. So after a year of waiting things are beginning to come together!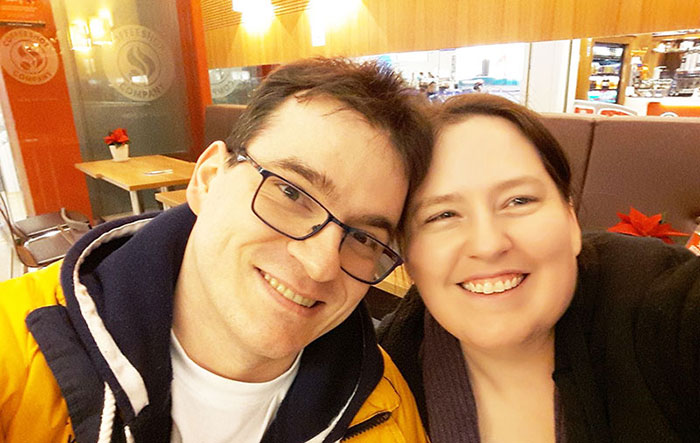 Our daughter Krystel Poole with our soon to be son-in-law Levente Bordi!
Wedding Bells!
For those of you that know our daughter Krystel, praise the Lord with us, she is engaged to be married at the end of May. Details are being worked out, we will let you know in future newsletters. Just rejoice with us and keep Krystel and Levi in your prayers too as the Lord opens this new chapter in their lives! God bless you all, love you! Calli